Guts.com put in a lot of time to prepare for the Brazil World Cup 2014.
They announced a new interface on their Guts.com website to show new and old players the promotion of the year – an event that only happens once every four years.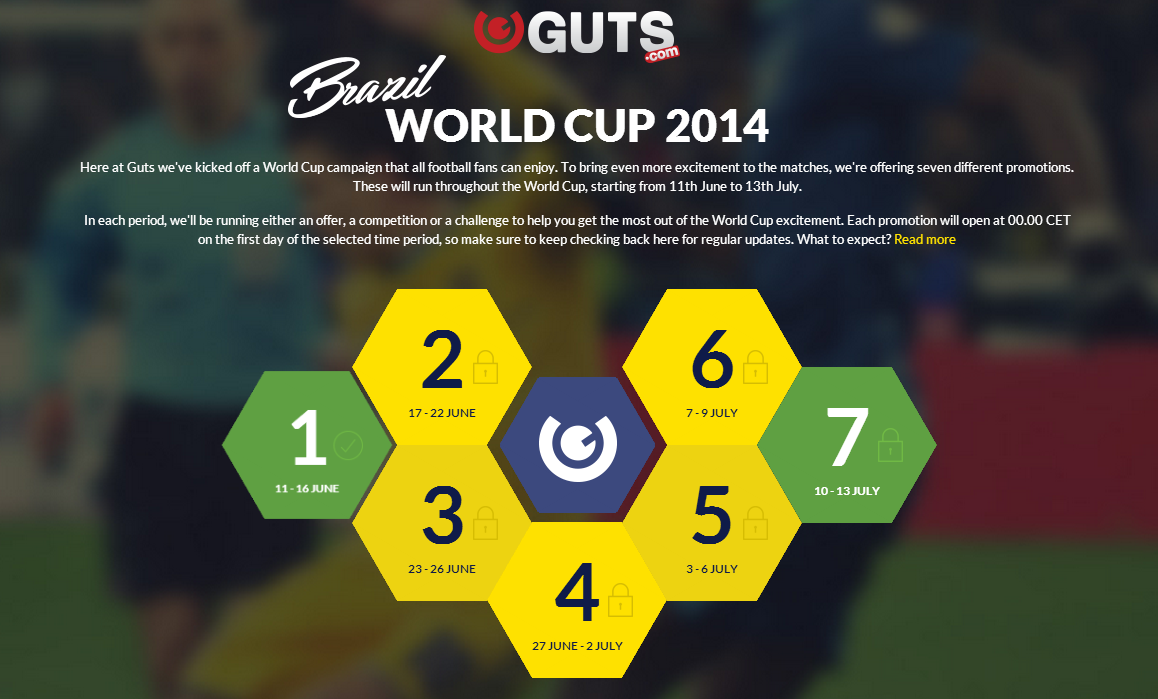 Guts.com Brazil World Cup 2014 New Menu
The new menu can be accessed by going to Guts.com and going to Sports. You will immediately see that Guts.com is promoting the World Cup 2014 so you can click on the Brazil World Cup button on the top right where it will bring you to the new menu.
The new interface is designed around hexagons where you are able to pick different dates to claim your bonus.
The first phase of the promotion opened up on the 11th of June and will end on the 16th. The first phase offers 20 euros for free and we are all excited to hear about their other promotions as well.
Visit Guts.com today to receive your free 20 euros.