A brand new casino that goes by the name of Casino Saga with an interesting outlook on the online casino experience is now open to the public.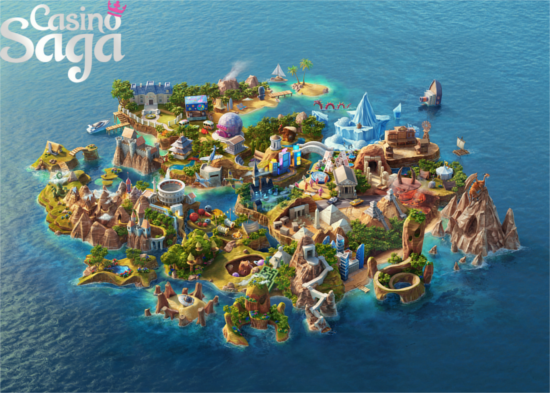 Casino Saga offers the type of experience that no other online casino offers – a unique game-unlocking feature where you have to beat certain levels to unlocking the next slot machine. This means that you will only have a limited amount of games to play initially, but you will be rewarded by getting additional bonuses and unlocking new games as well.
For instance, Blood Suckers is a locked game that you must unlock. "What's so special about Blood Suckers?" you may ask yourself since you've played it before. However, the game offered at Casino Saga is titled "Blood Suckers – Saga Ed." short for Blood Suckers – Saga Edition. What does "Saga Edition" entail? You will have to find that out for yourself by going through the adventure that is presented to you when you sign up. There are many games like this one where the title has "Saga Ed." and you won't find out how the games are different until you earn them.
Casino Saga provides games from Net Ent as well as some Betsoft Gaming. The sign up bonus is at 250 freespins.
Visit Casino Saga's Grand Opening at https://www.casinosaga.com/en