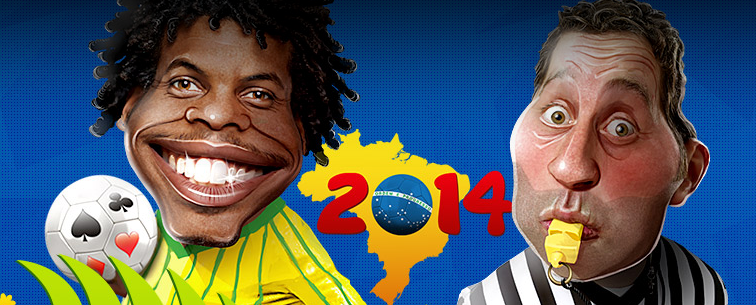 Unibet has been doing great in terms of keeping up promotions for the World Cup 2014. On top of that, they released a new game called "FOOTBALL RACES €30,000 TO SHARE."
Unibet's way of celebrating the World Cup 2014 in Brazil is a new event just for Poker players.
This time, between the days of June 12 through July 13, Unibet is hosting a Poker event of 30,000 euro prizepool.
The prizepool is divided into three categories:
1. Low stakes Hold'em NL (10 & 25), Omaha PL (10 & 25) and Fast NL (10)
2. Mid stakes Hold'em NL (50 & 100), Omaha PL (50 & 100)
3. Hold'em NL (200 & 400), Omaha PL (200 & 400)
The conditions of winning is the compete in one of these and become one of the top players in the leader boards.
You will receive 1 point for every flop seen
Boost your points by placing a sports bet
In addition, you will receive a 50% booster on your daily Leader board points.
You can see Unibet's leaderboard here:
https://www.unibet.com/poker/leaderboards