As many of you know, Go Bananas is a new NetEnt monkey/primate-themed slot that's coming out on 24th of September. That's Wednesday.
Our last review of the Go Bananas slot covered the basics:
Go Bananas Overview
Go Bananas is a 5-reel, 20-payline slot game with a ton of action. There are 5 different wilds you can land on, each with a unique event that triggers upon landing.
Not only are the events great in the sense that there are lots of ways to triggering them – but the action that takes place during the event is entertaining; it seems like the monkeys (5 different ones such as Wild Gorilla or Wild Orangutan) are specifically designed to entertain you. Each primate has their own personality so the game won't be boring.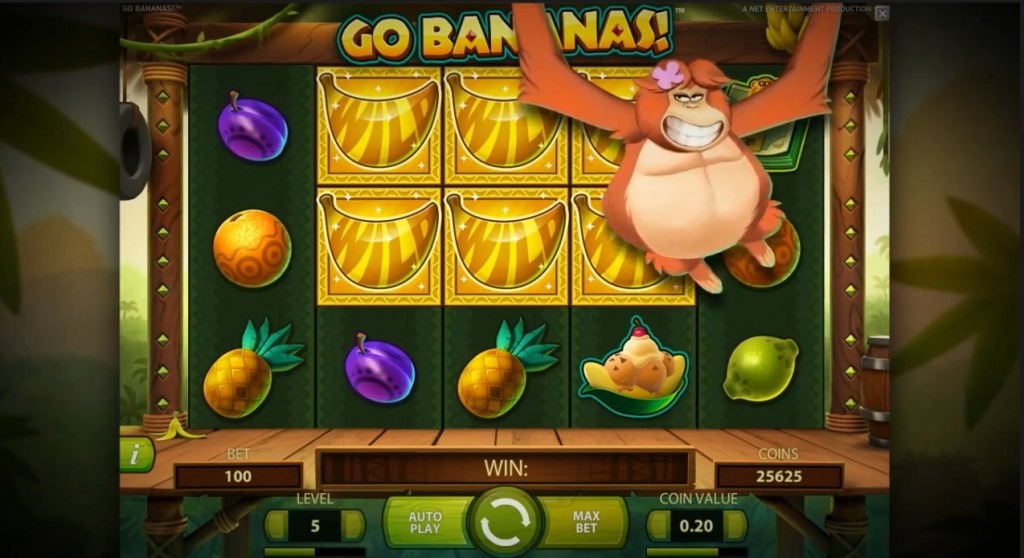 As Thrills casino says,
Imagine Wonky Wabbits and you will get a feeling for what the game is all about!
They also let us know that they will run some promotions next week. We'll see what they'll offer but make sure you have an account with them now: