We had a reminder post yesterday about Go Bananas' launch date. Well, to remind you again, it's coming out tomorrow, the 24th of September!
This slot features 5 wilds with primates you've never seen before! (Well, I'm sure you have but not these animated ones with a ton of character!)
The events that occur are very fun and can even shed some refreshing light to older players as well.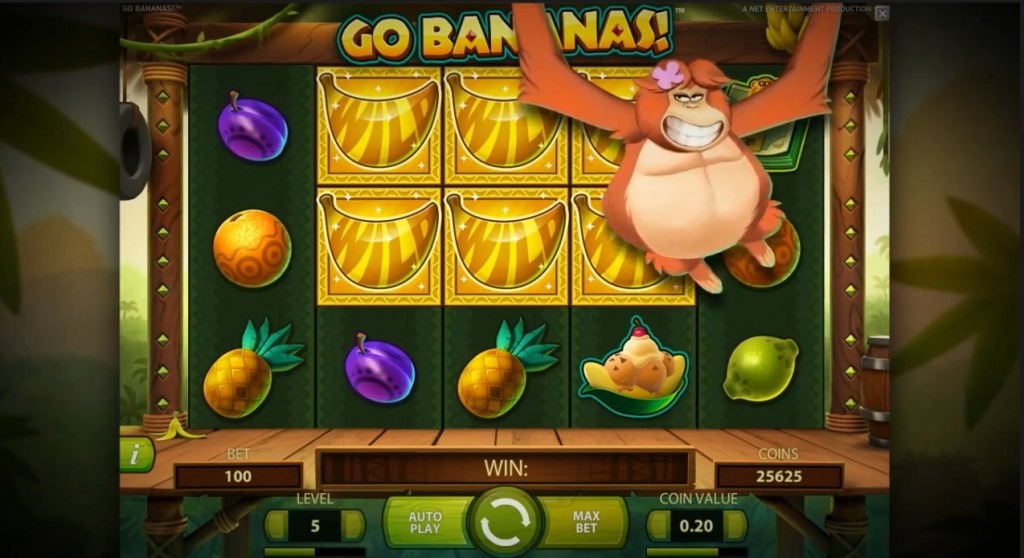 As far as the casinos go, we know that at least two online casinos are holding an event for the new Go Bananas slot.
The first one is Thrills.com. We don't know what they're offering yet but they will announce it towards the end of the week!
The second casino we know for sure who are holding a Go Bananas event is Casumo!
For more details, follow this post or if you want to go straight to casumo and play, click on the button below:
And a side reminder: don't forget about the new South Park slot game coming out! It's also created by NetEnt.