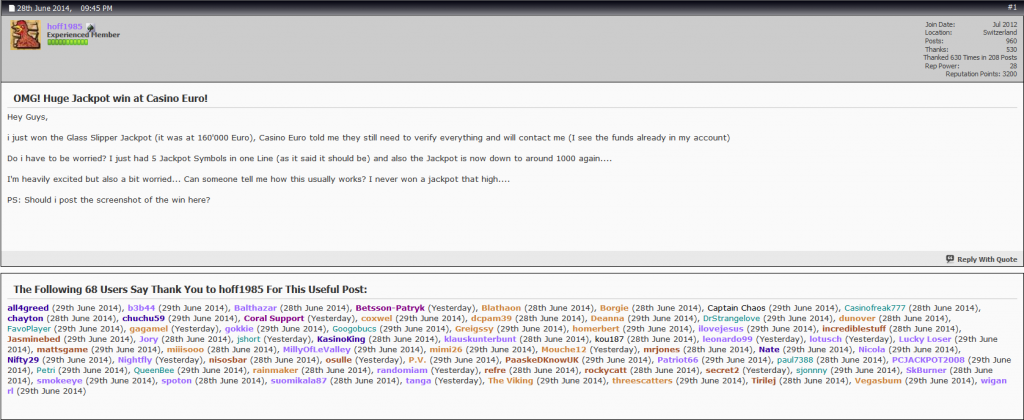 One player by the name of "hoff1985" recently posted on casinomeister.com that he had just won a "Huge Jackpot win at Casino Euro!"
We currently do not know the identity of the winner (nor will Casino Euro announce his or her real identity) but s/he revealed that s/he is a 29 year old player from Switzerland.
hoff1985 has stated, "I just wait now for the confirmation from Casino Euro and definitely will not touch the breathtaking balance in my account :)"
The player also stated that the Glass Slipper Jackpot was at 160,000 Euros. After he won, the jackpot went down to 1,000.
With such a big win, any player is bound to be excited and worried at the same time.
Other members of the forums cheered him on asking for a screenshot of the win. hoff1985 posted it but quickly took it down upon advice from other members.
Casino Euro has not stated whether this win was valid or not but we wish the best to the player if it was a legitimate win.
hoff1985 plans on taking a trip with the money, according to the forums.
Update: hoff1985 announced that he had received the first 50,000 Euros and is "impressed again about the Betsson Group"