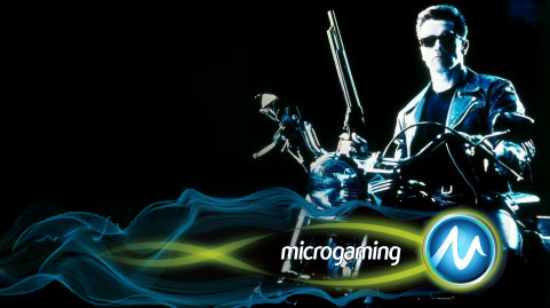 Terminator 2 is the classic movie where Arnold Schwarzenegger introduced legendary lines like "Hasta La Vista Baby". Together with the first one, this movie stands as a commercial classic unlike the later movies from the franchise.
With a popular movie you also get the possibility to make a ton of money on the franchise itself. Terminator 2 has turned this into a huge business with toys, pinball-machines, slot-machines and other products. Now, one of the biggest slot-providers has launched their version of Terminator 2.
The Isle-Of-Man based Microgaming has recently released their online-slot version of the popular film. Microgaming has a long history of slots based on popular movie-franchises, and it is a reason for this; Movie-slots tends to be very popular, and are therefore a big money-maker for the online casino industry.
Terminator 2 slot is filled with cool sound-effects, freespins, clips from the movie and bonus-games. We are off course huge fans of Netent-slots, but this slot from Microgaming is literally blowing us away. The classic soundtrack from T2 is in itself worth the spin. Take a look at a video of the slot in action under:
You can play Terminator 2 at Guts Casino today. They have a great welcome-offer and is a casino we recommend.