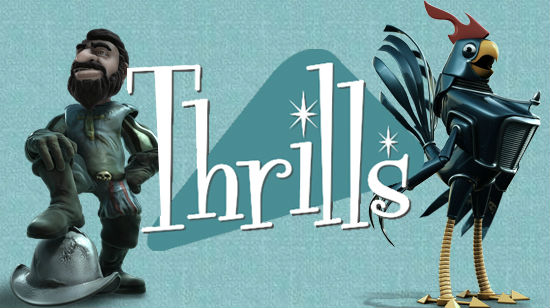 Are you ready for another super casino-festival at the great Thrills Casino? Are you ready to spice up your weekend with freespins and super bonuses? We have all the info you need to make sure that this weekend can be a really fun time for you!
On Friday (today) Thrills will kickoff the 3-day festival by giving out 5 freespins to players eligible for this offer (you will receive an email if you have qualified).
On Saturday you will receive a special offer based on how much you play and how much you bet. We do not know what this offer will consist of yet, but we know that it is going to be good. Make sure to check your email-inbox Saturday morning.
On Sunday it is not time for rest as all players who deposit at least 50 euro will receive 50 freespins the following day (monday(. As freespins from Thrills are wagering-free, this is definetely a really good offer!