In late October Betsson Group acquired the popular Portugese-facing site Dhoze.com. Betsson is known to make big moves, and it did not take long before they decided to relaunch the site with a fresh design and fresh games, plus that they decided to open up the site to more markets. Betsson does not sit around silently and watch what happens!
The site offers betting, poker and obviously casino including Net Entertainment (offcourse) and a number of other software-providers. Dhoze offer two different casino-versions called "Casino Europa" (only netent-games) and "Casino Las Vegas" (all the games). The setup seems a bit weird and out of place to us, but we guess there is a deeper thought behind it (disclaimer: we have not tried the casino with real money play).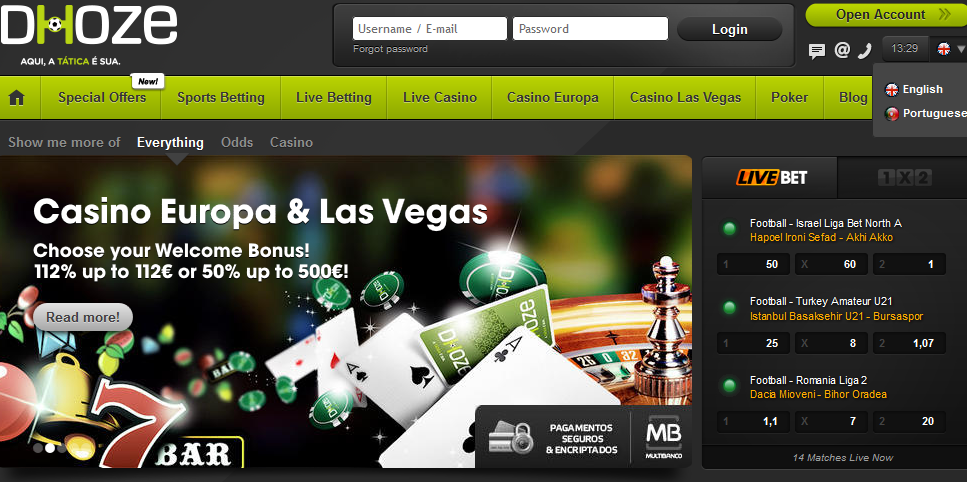 Notice the similarity to Betsafe? No coincidence – it is the same owners
For people in Portugese-speaking countries like Brazil, Mozambique, Angola, Cabo Verde and obviously Portual, we believe this is the best alternative out there for those who are looking for netent-slots. Brazil is a massive market, and we do believe Betsson would love to establish a bridgehead in South-America with Dhoze. And hey, if there is a netent-lover in Mozambique, why not let him play?