Betsafe is offering cash back (1×2) when their listed players score. In addition, they are offering cashback if Spain wins during the Brazil World Cup 2014, up to 100 euros.
If you are a new player, you will even get 50% bonus on top of your first deposit upto 25 euros.
Other awesome offers include:
If you make a bet on a team and your player scores first during the game, you will double your winnings.
Bet on 5x or above combi-bet and you can get away with 1 wrong bet for free.
If the game ends as 0:0, Betsafe will refund your bet for free.
If your chosen player scores with a hat-trick, Betsafe will triple your winnings.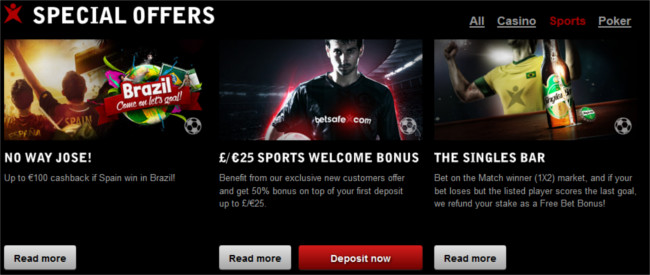 For the entire list, simply visit https://www.betsafe.com/en/odds/specialoffers